Building a Nelson Bench from Scratch (DIY)
I have always wanted to have a Nelson Bench. I consider it to be one of the most striking and timeless pieces I've ever come across—that and the Eames Lounger, of course.
After determining that an original—or even a good knock-off were out of my price range, I decided to see how affordable it would be to build one myself.
I was happy to find this handy guide on The Uncommon Common Law, made by others who had already successfully reproduced the design, including a parts list. I lacked a few helpful tools at their disposal (i.e. a dado set and a right-angle drill), but I managed to complete my bench without them!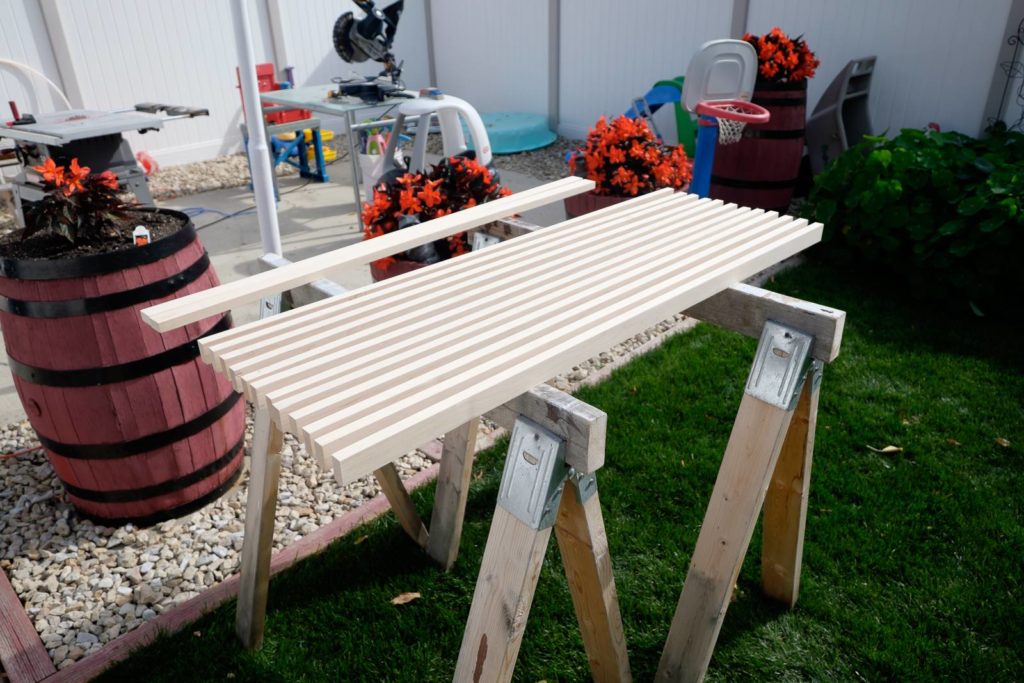 Once again, my budget interfered. I couldn't afford to spend another $200 just for a dado blade set, so I chose the time-consuming road of using a basic  table saw to make the dados weak enough to chip out with a chisel.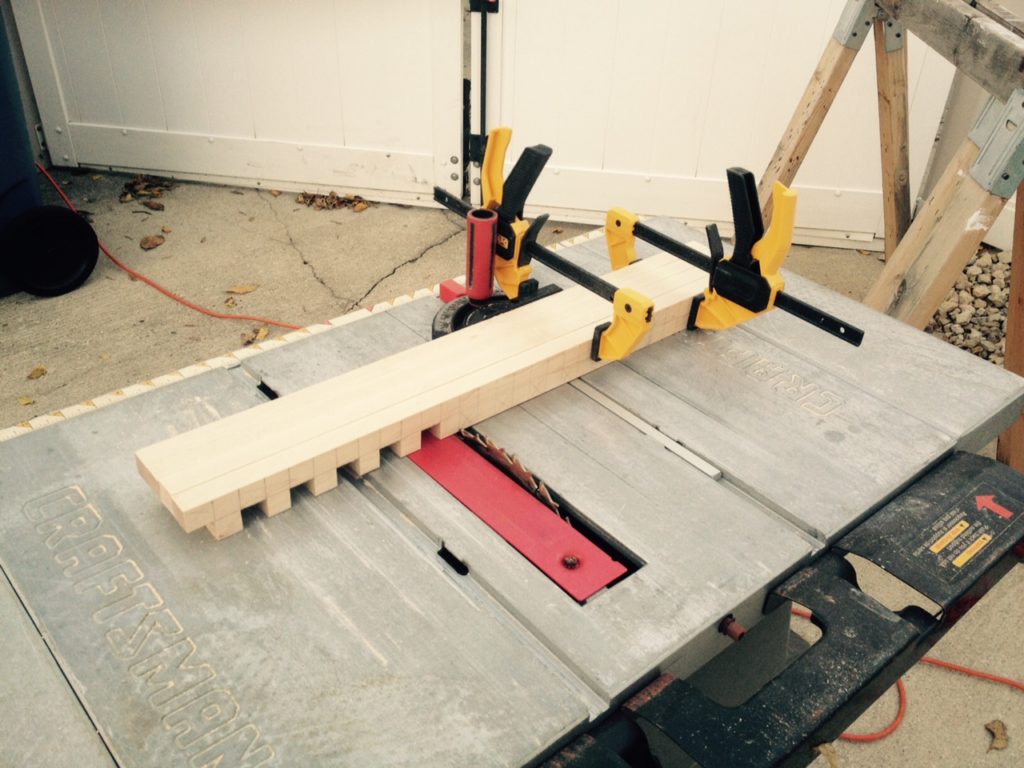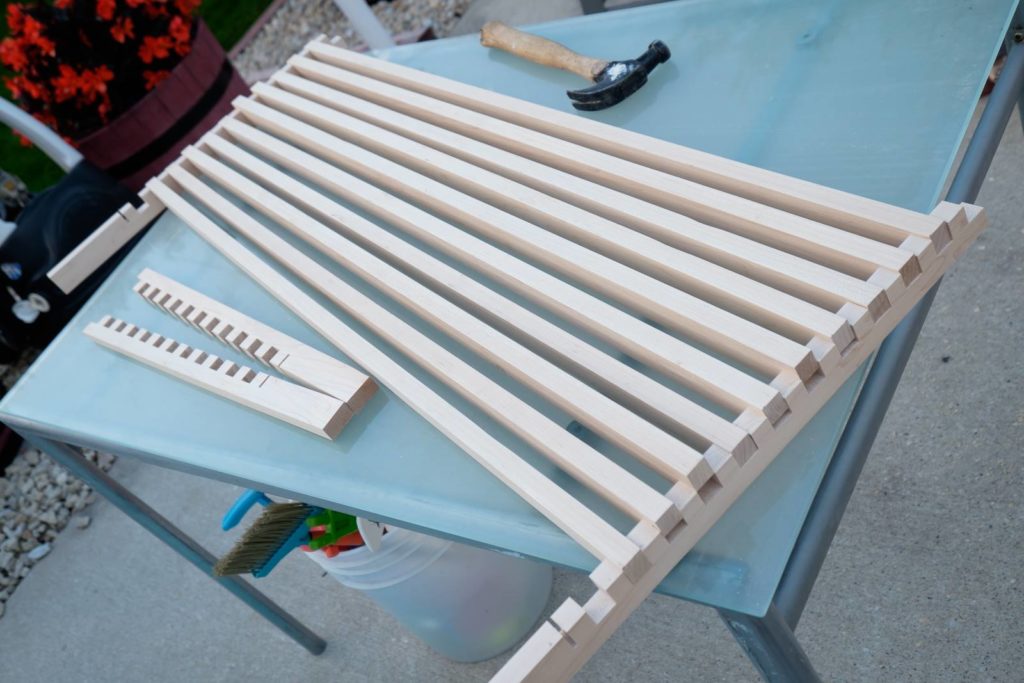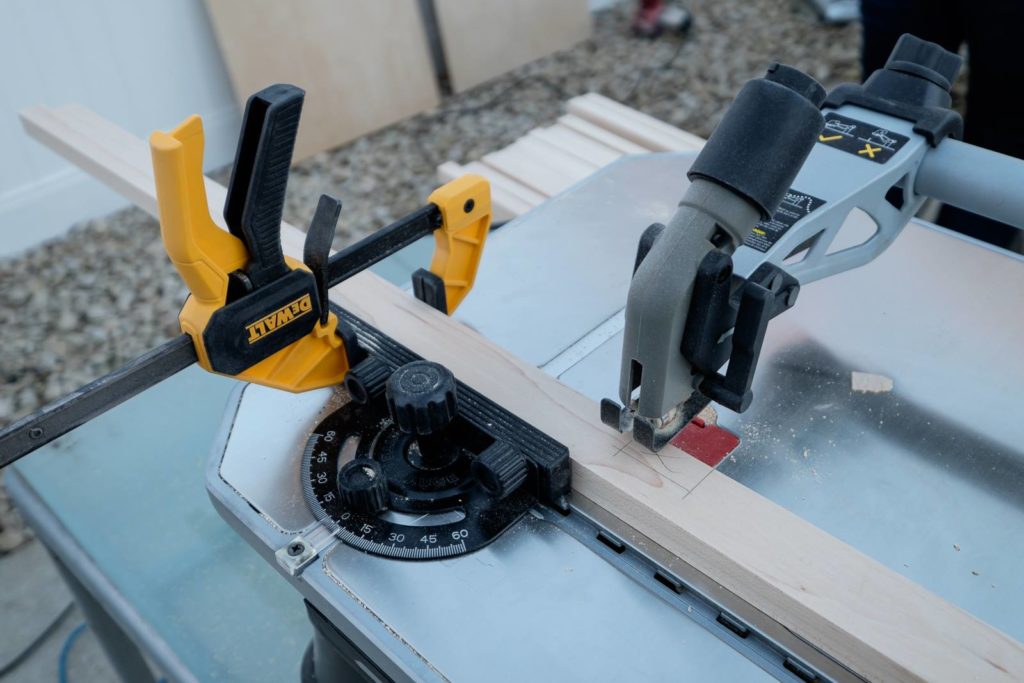 A dry assembly allowed me to get the fit right for all the joints. Every piece was indexed because every joint was a unique fit (no dado blade to keep it consistent).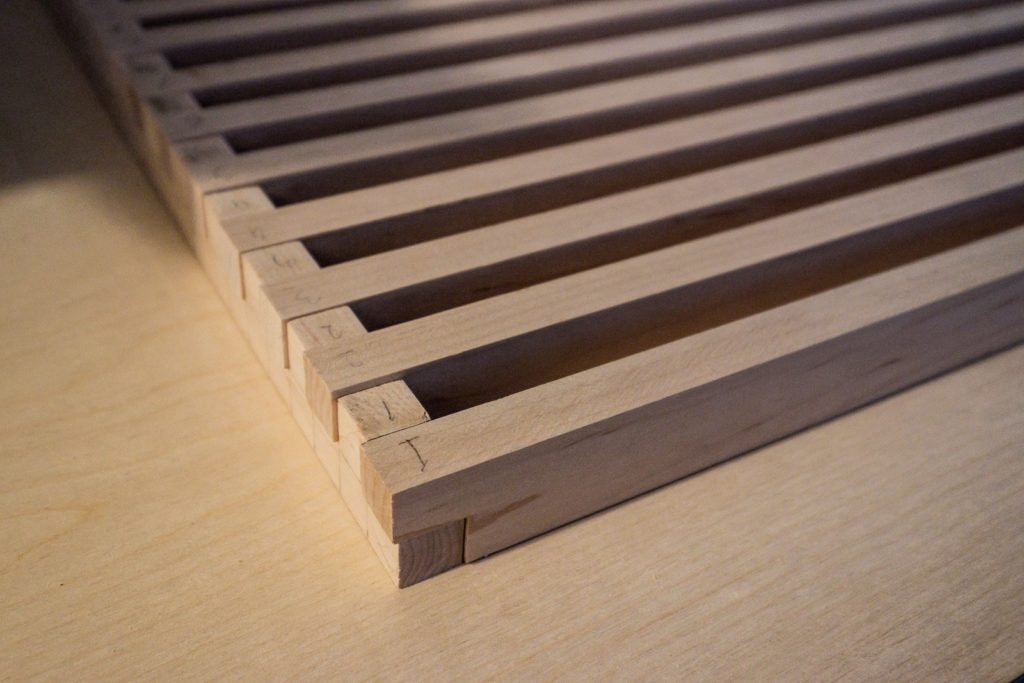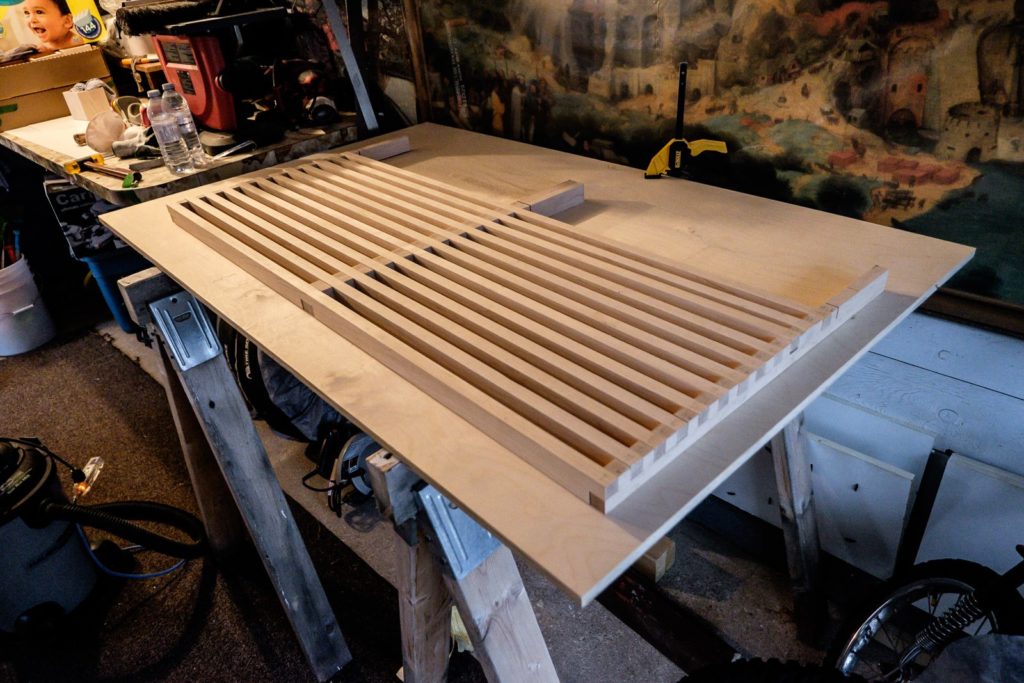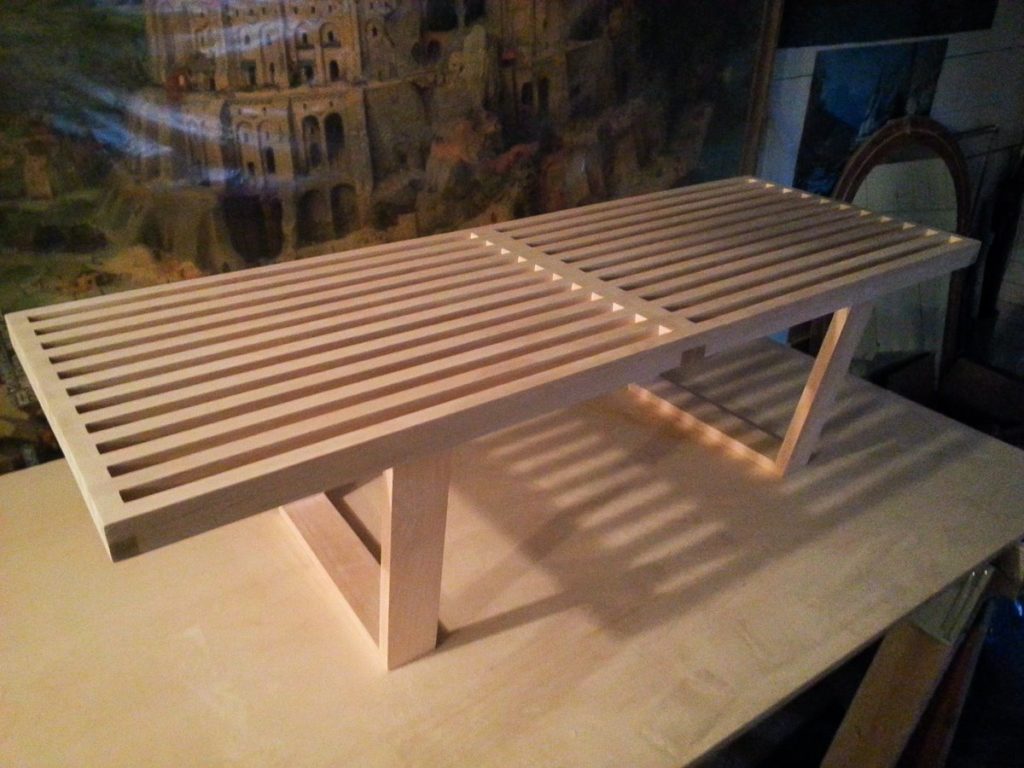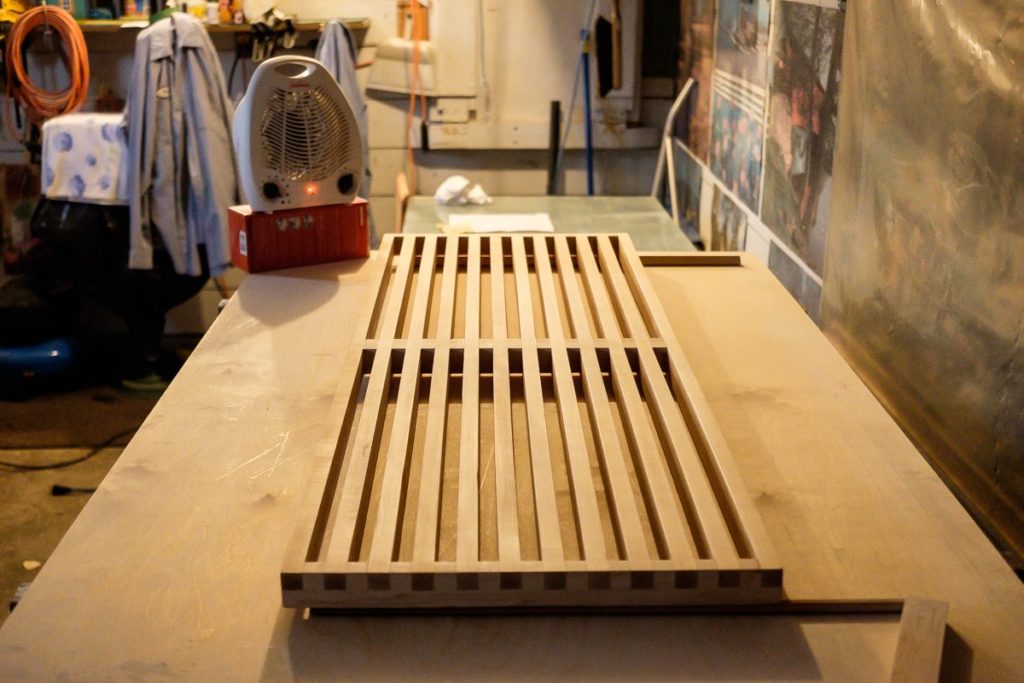 My tests with black stain produced terrible results, which led me to learn about dye. That stuff soaked right into the wood and gave me the deep black I wanted, and without requiring paint which would hide the grain completely.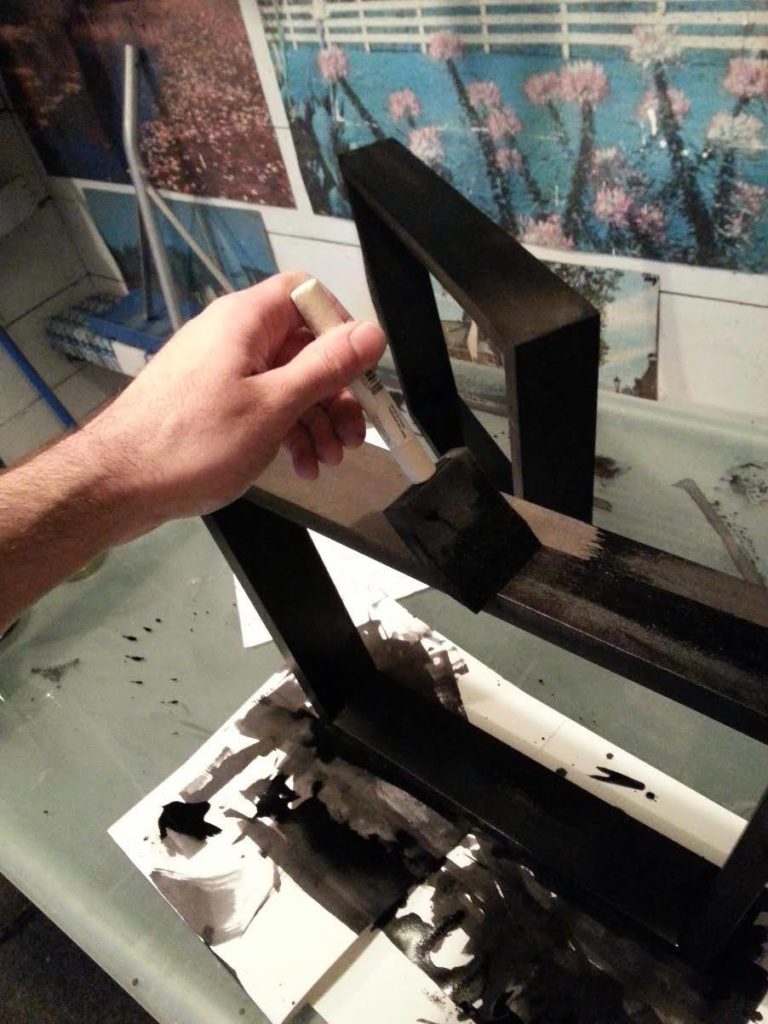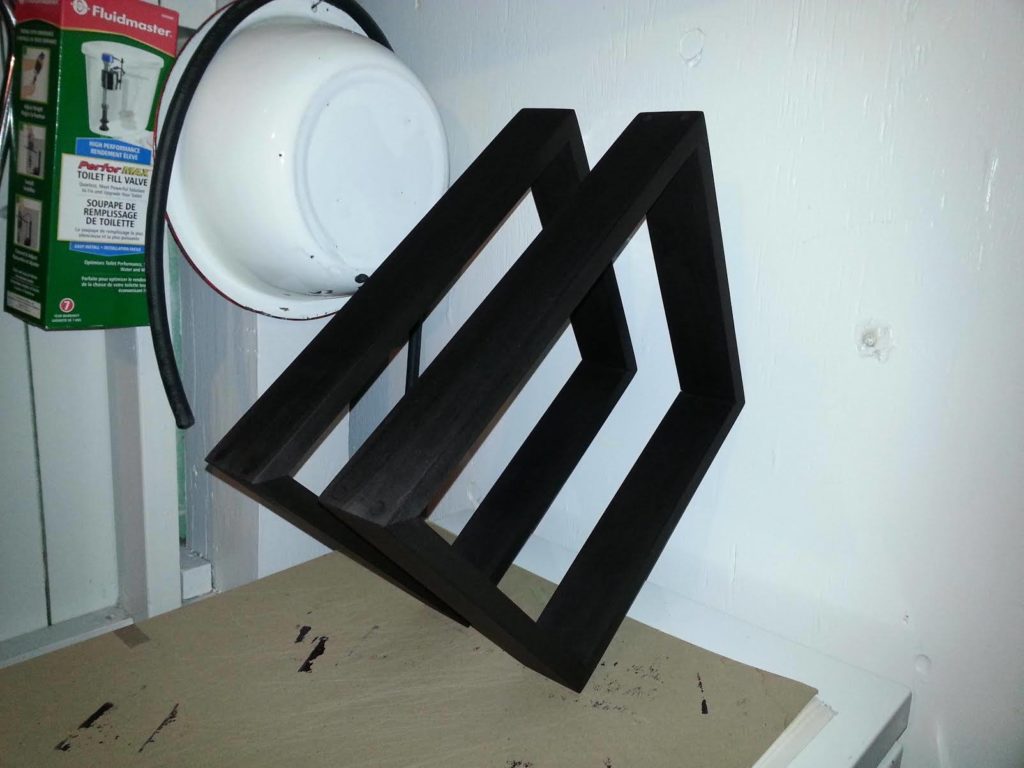 With the top and the legs now complete, I was able to screw the bench together for once, and for all.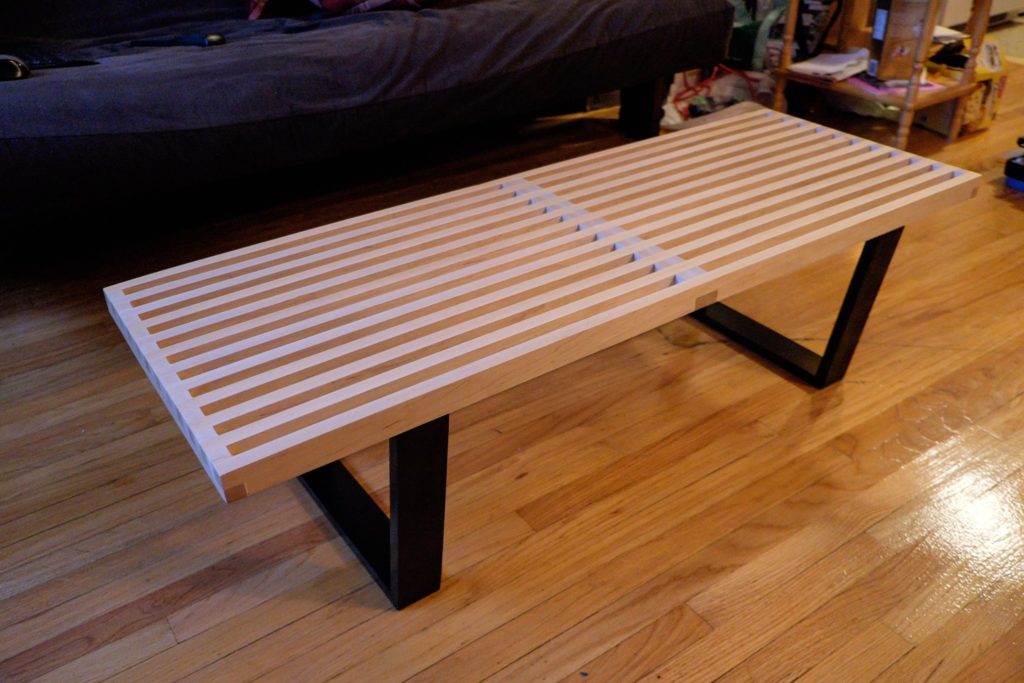 I hope you've enjoyed following along!
random project