Handcrafted HiFi – Angled Ported 2-Way Speakers (W.I.P.)
THIS PROJECT IS A WORK IN PROGRESS.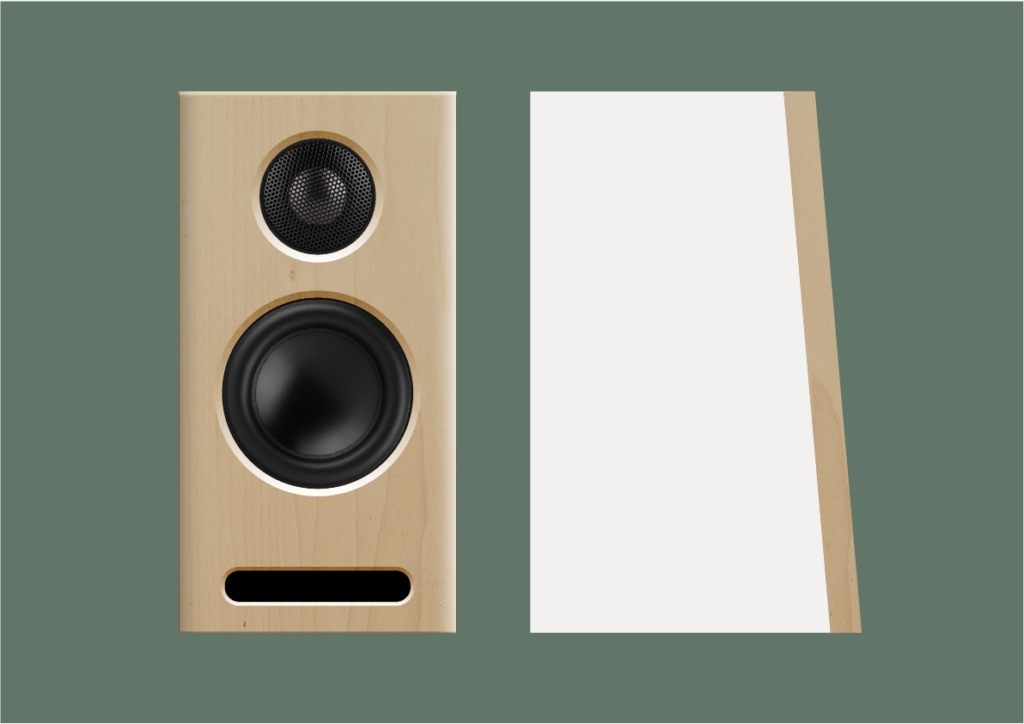 After completing my very first 2-way speaker design I had so many new ideas about how to build a great speaker. I felt inspired and wanted to take on building a pair of small surround speakers for the living room. Since these would be on display in the main room it is important that they be an extremely well finished product to not stand out as a 'DIY project'. Ideally they would also be small and sophisticated.
Project goals:
Make rear surround speakers to sit on the small shelf behind my living room couch.
Tweeters must be protected from children poking them (no soft domes).
Chosen speaker drivers should be 'pretty' (nice cones, no exposed wires).
Small cabinets, and 4″ diameter drivers or less (design should feel understated).
Match the timbre and flatness of my front sound stage (using metal cone drivers).
Design a more sophisticated crossover (higher orders).
Design should include slot port.
strong bass is not a major consideration (target 65Hz – 20kHz)
Driver Selection
---
Cabinet Design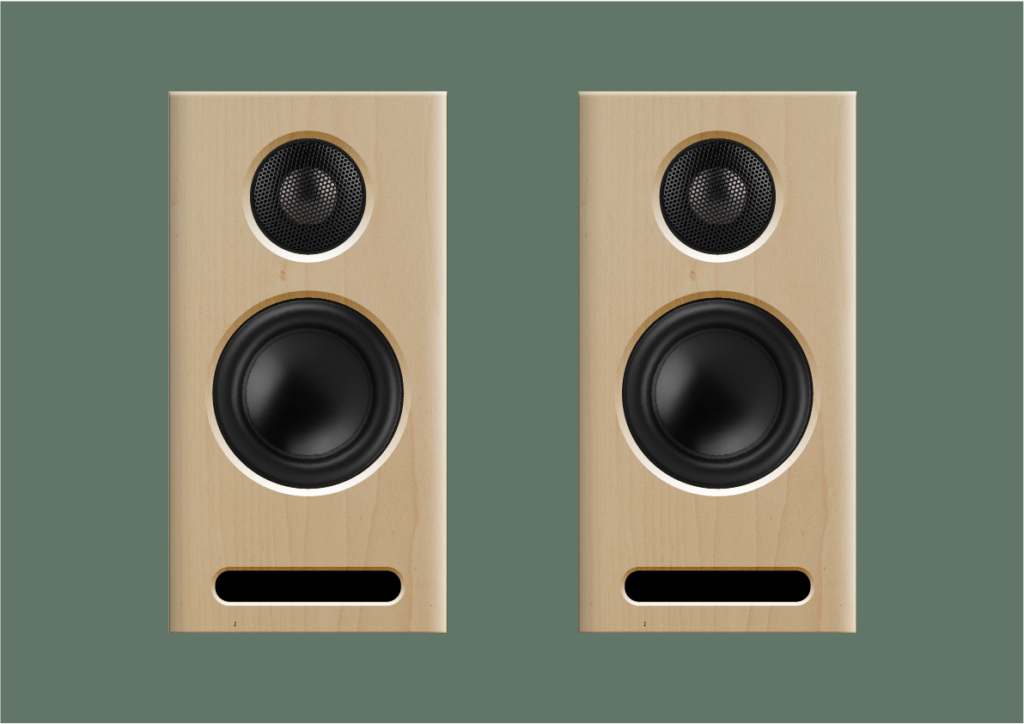 Crossover Design
The crossover design makes use of 2nd and 3rd over crossovers, and pays attention to phase alignment of the two drivers. Port tuning is close to Fs, and tweeter is rolled off at about 4.5kHz as it apparently can sound a bit harsh below that.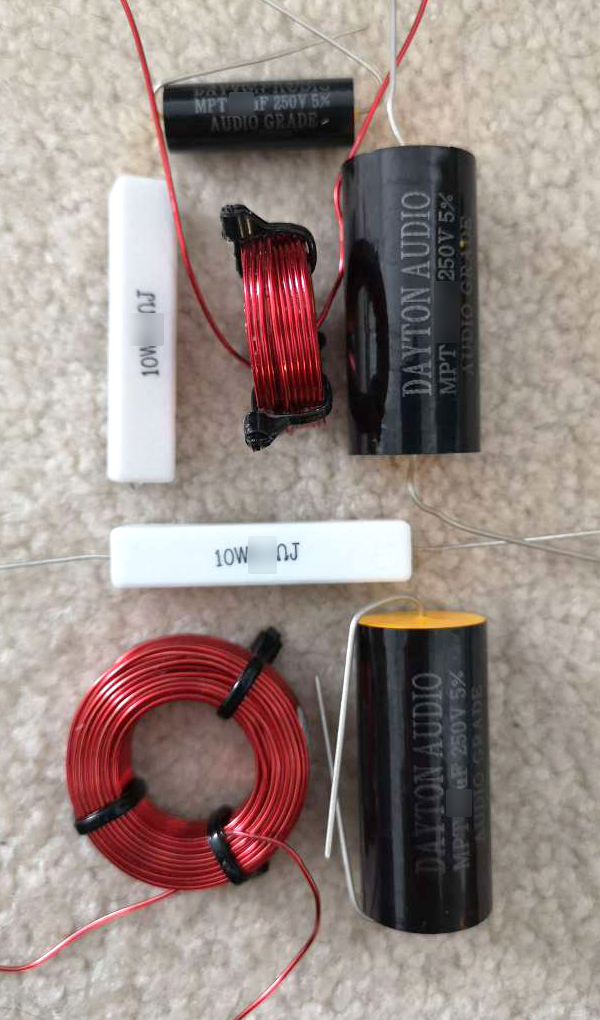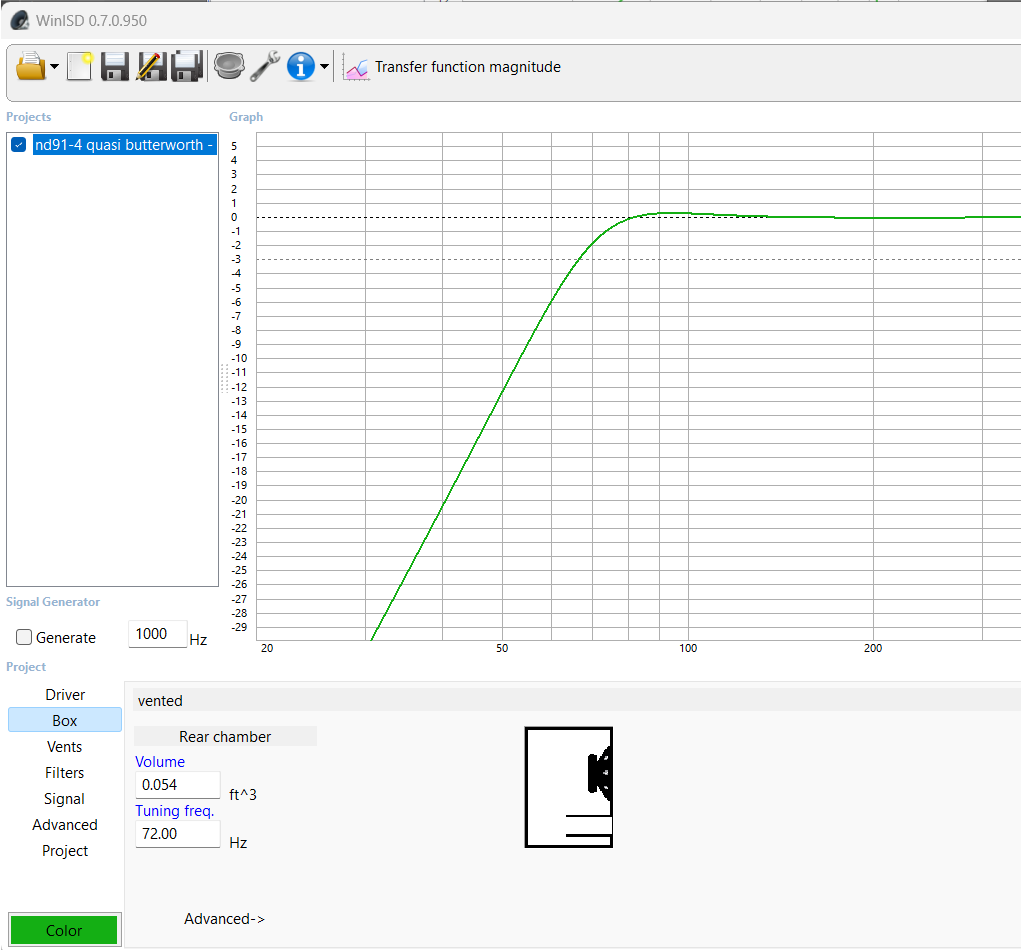 Prototyping
random project