Tourism Map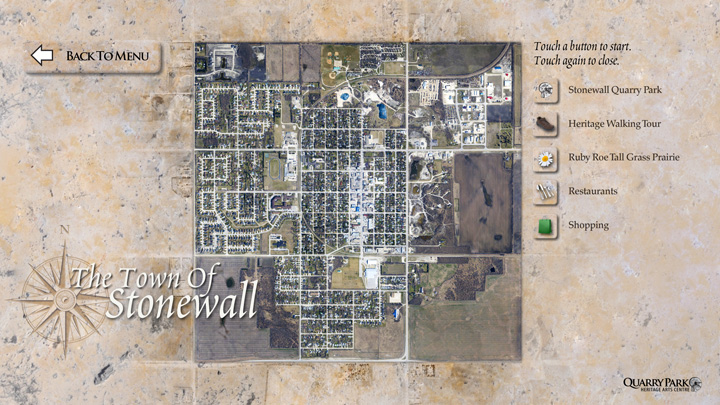 This piece is a 40 inch touch screen panel at the entrance of the Stonewall Quarry Park Heritage Arts Centre's Interpretive Centre. It profiles the Stonewall Quarry Park, the Town of Stonewall, and the surrounding Interlake region.
Narration – DaCapo
Motiongraphics – Eric Crone & Daniel Lamb
Interpretive Planning – Sherry Dangerfield
Park Manager – Catherine Precourt
Categories: Interactive
Published: September 11, 2011
Like what you see?
If you're interested in discussing this project or how we could work together, please get in touch at dan@quicksheep.com