CJNA Architects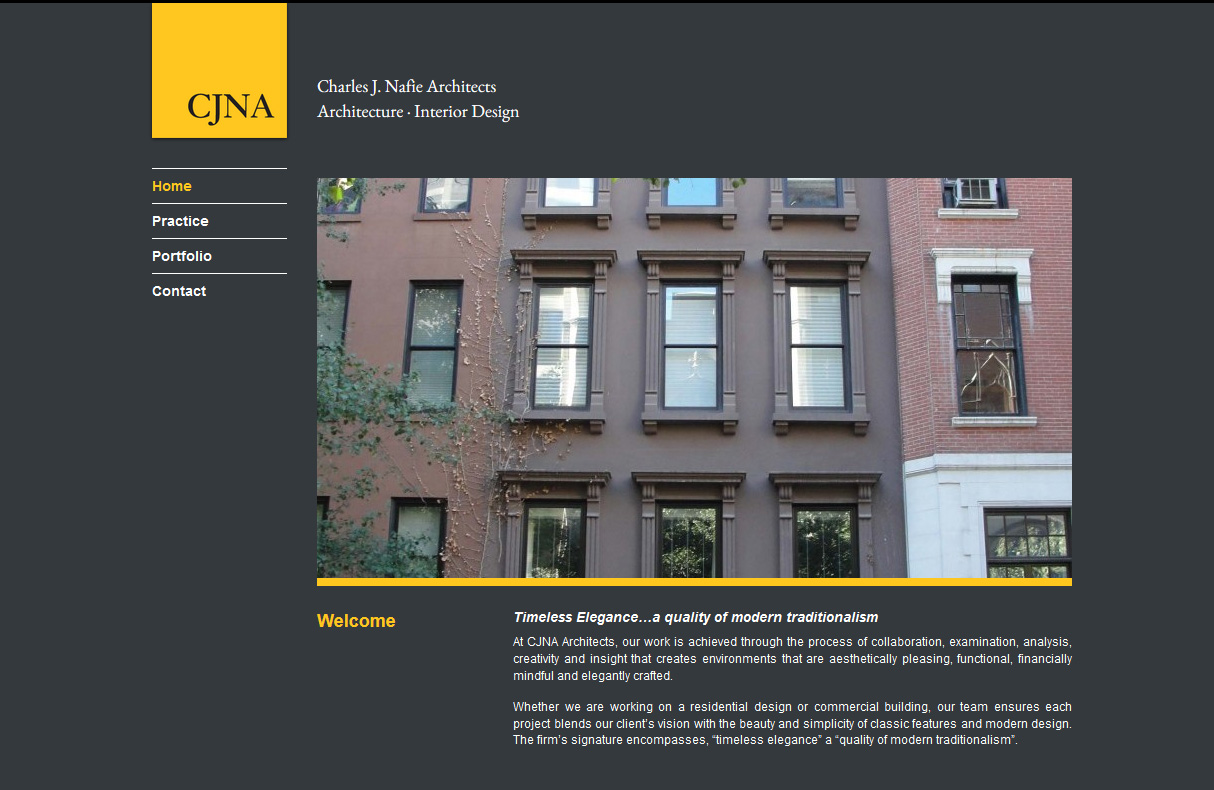 CJNA Architects is dedicated to providing its clients with integrated planning and design services. Founded in 1985 by Charles J. Nafie, Jr., AIA, in Connecticut, CJNA established its corporate headquarters in New York City in 1997. The professional staff includes architects and interior designers.
Co-designed and developed while working at Manoverboard.
Categories: Web
Published: February 15, 2013
Like what you see?
If you're interested in discussing this project or how we could work together, please get in touch at dan@quicksheep.com