Building a Collapsible Steering Wheel Stand for Driving Simulators and Racing Games (DIY)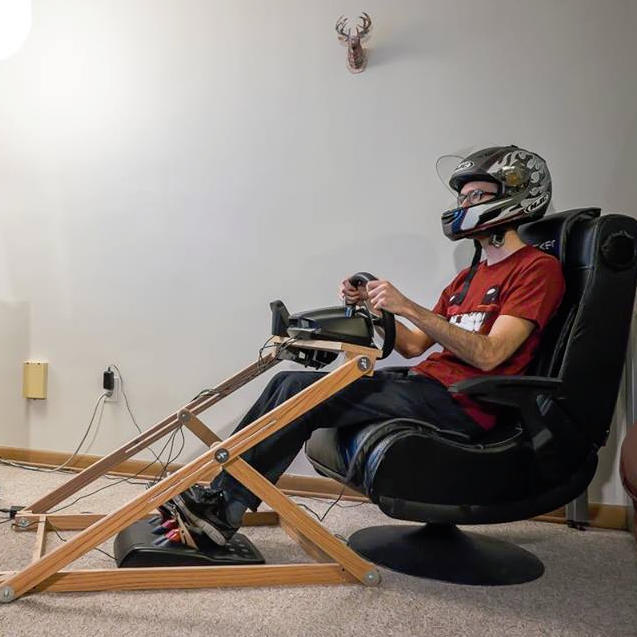 I got obsessed with Gran Turismo 6 for a while, and needed something collapsible to put my steering wheel on. Ideally, it would be made out of a pile of hardwood floor scraps and some hardware.
What You'll Need
Required
Miter Saw
Drill
Screwdriver
Tape Measure
Wood
Hardware
Optional
Base
Trim Your Lengths
Round Your Ends
Round your Edges (Optional)
Drill Some Holes
Cut a Slot (Optional)
Nuts & Bolts
Make Some Spacers
Assemble
Platform
Cut your Board
Build Connector Pieces
Assemble
RACE
Categories: Industrial, Wood Working
Published: July 1, 2014
Like what you see?
If you're interested in discussing this project or how we could work together, please get in touch at dan@quicksheep.com