Brickhouse Gym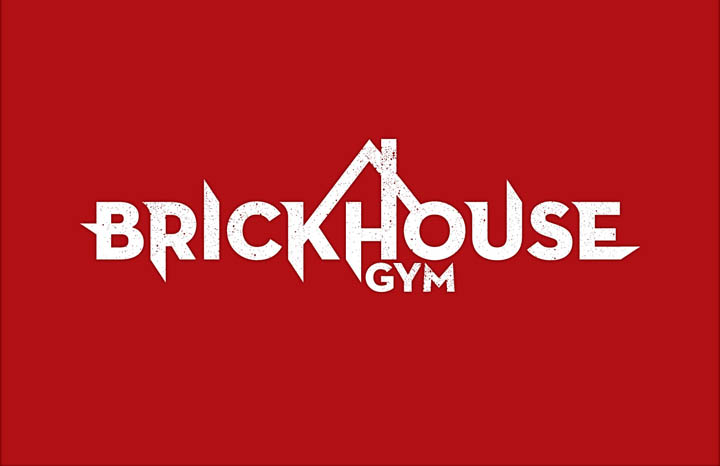 The Brickhouse Gym offers effective one-on-one physical training and group classes. The owner wanted a logo that was modern and very strong, but not so strong that it would scare off potential female clients. The solution uses a modified version of neutraface with a few embellishments, including a speckle pattern that is reminiscent of small pits on the surface of bricks.
DISCLAIMER – Brickhouse Properties in Kentucky has stolen and modified this logo without authorization.
It has been brought to my attention that a real estate company in Kentucky named Brickhouse Properties has stolen this logo and begun using it as their own with minor modifications, including changing "gym" to "properties", and putting a wolf on it. You should know that I had nothing to do with this poor quality ripoff. They have been notified of the theft, and the logo is still in use, so it would appear that this organization is complicit in this blatant plagiarism, and I do not have the resources to pursue legal action. 
"Just put a wolf on it!"
Categories: Logo
Published: June 13, 2008
Like what you see?
If you're interested in discussing this project or how we could work together, please get in touch at dan@quicksheep.com